The kitchen cabinets are here, hallelujah!
The lowers were all installed on Friday. I can't wait to get my oven in there.
The fridge will go over here:
Here are the drawers that will flank the oven. Think of how many pots and pans I'll be able to fit in there.
A little bit of trim thrown in so that we weren't staring at a blank peice of wood every time we entered the kitchen: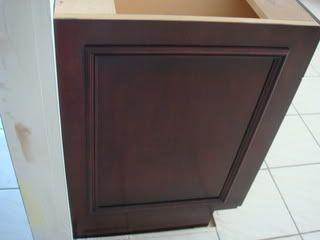 This is why we went for custom cabinets. All of the drawer and cabinet faces were cut from the same peice of wood so the grain lines up when it's closed.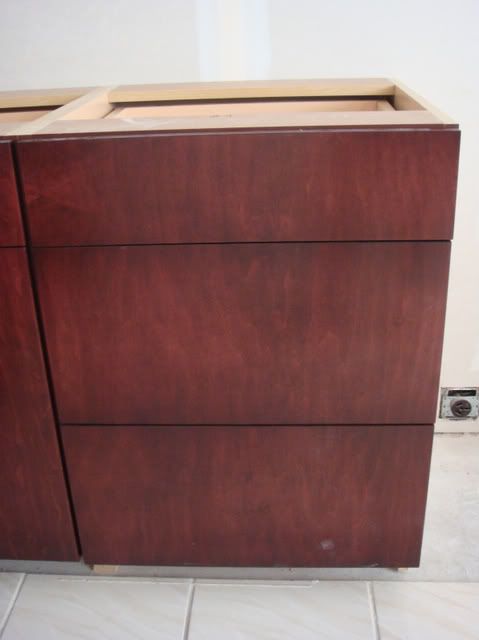 Here's the drawer hardward: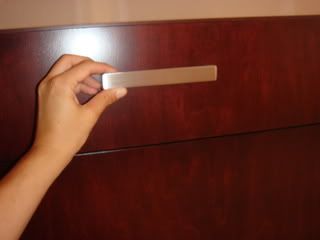 Slightly different angle: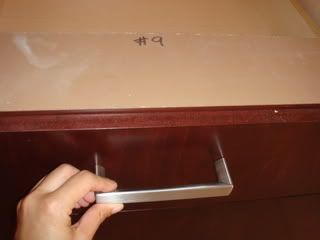 Our big decision now is should we mount them on the cabinet doors vertically:
Or horizontally: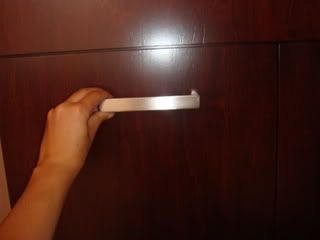 The uppers will be installed on Monday: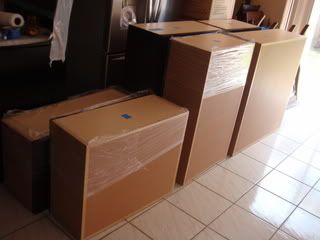 And so will the bathroom vaninties: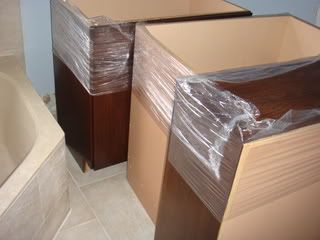 In other house news, Jerry was VERY proud of the closet doors he installed. I agree, they look great... although anything would be an improvement over rusty, peeling, bronze framed, mirrored doors that were there previously. Those doors had to be replaced because the slow leak from the shower rotted out the track.
Also, here's a dramatic before and after...
Mailbox before (ewwww!):
Mailbox after (ahhhh!):
Once the cabinets are installed, the contractor will measure for granite and that should be installed in about a week. Then we can FINALLY have everthing we wanted, even a kitchen sink. Now we're off to install a new ceiling fan and wait for our bed to be delivered. We're too old to be sleeping on a mattress on the floor, can't wait!